Americans are sick of woke 'Karen' at work. 

You know what I mean: 
"Why are you other-ing Elliot?" 

"Show me your vaccine papers!" 

"We must hire more female, Hispanic, differently-abled immigrants! (and stop asking what a female is!)" 
We here at RedBalloon.work have had enough. We've placed thousands of job-seekers in woke-free workplaces, and we can find you a new job too. 


It's time to dump Karen. 
Dump Karen.
Create a RedBalloon account to receive our Employee Bill of Rights, a landmark guide for Conservative employee rights in the workplace.
This is just
 the beginning.
Over 2000 employers have committed to free-speech, medically-private workplaces at RedBalloon.work. Last month launched the Pro-Freedom Employee Profile, a brand new way for employees to communicate what matters about their values and their career. We're committed to changing the American workplace. Let's build the new American workplace together!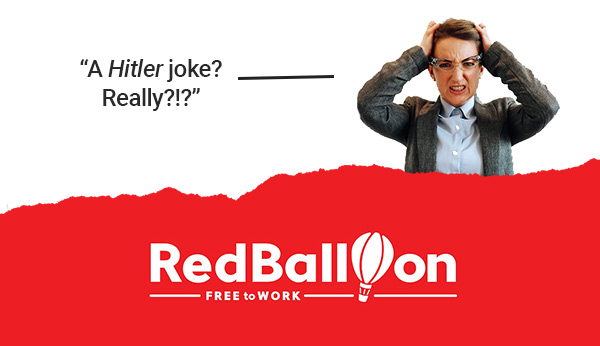 65 C Antioch RD | Dallas, GA 30157
Sponsorships like the above enable us to continue to bring you the latest news and information free of charge. Please note that the above message reflects the opinions and representations of the advertiser alone, and not necessarily the opinion or editorial positions of Flag And Cross Network.